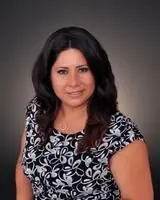 Hilda is a Marriage and Family Therapist specializing in individual, couples, families, children, adolescents, and seniors. She maintains a private practice in La Mirada, California.
With over 15 years of experience as a marriage and family therapist, she is a graduate of Antioch University with a degree in Clinical Psychology. She is currently serving as a private practice practitioner working with a broad spectrum of clients. Among her areas of expertise are anxiety, trauma, relationships and family.
In addition to being a prominent relationship therapist, Hilda has worked in Community Mental Health Clinics, School Base settings and Therapy Mobile Services. She has collaborated with Los Angeles County Departments of Mental Health, Probation, Department of Child and Family Services, and worked at two Community Mental Health Agencies in roles as Clinical Supervisor, and Program Manager in the cities of Bellflower and Gardena, CA.
She has also collaborated with attorneys and legal groups on providing mental health evaluations and reports to assist clients with asylum and immigration proceedings .
Hilda is an interactive, existential and humanistic therapist. Her therapeutic approach is to provide support and practical feedback to help clients effectively address personal life challenges. She integrates complementary methodologies and techniques to offer a highly personalized approach tailored to each client. With compassion and understanding, she works with each individual to help them build on their strengths and attain the personal growth they are committed to accomplishing.
Education
Antioch University, Los Angeles M.A.
California State University, Los Angeles B.A.


Additional Training
Seeking Safety
MAP-Managing and Adapting Practice
TF-CBT-Trauma Focused Cognitive Behavior Therapy

Professional Activities and Memberships
California Association of Marriage and Family Therapists (CAMFT